Files
Launched in 2020,
Files
features essays and contributions by artists and thinkers working nowadays. The essays include issues about art, culture, philosophy, aesthetics and economics.
Check them out by
category
:
1. Culture
2. Art and Media
3. Philosophy and Aesthetics
4. Economy of the Arts
Papers

We are always looking for contributors.
Send us your pitch at info@theroomprojects.com

Categories

1. Culture
2. Art and Media
3. Philosophy and Aesthetics
4. Economics of the Arts

Editors

Alessandra Chiericato
Tabea Caporali
Julian Infante
Asma Kifia
Camilla Magnani
Sin título, y todavía verano (Untitled, yet it's summer)

Facing love rejection in María Tinaut Solo Show
at Galería Rosa-Santos in Valencia.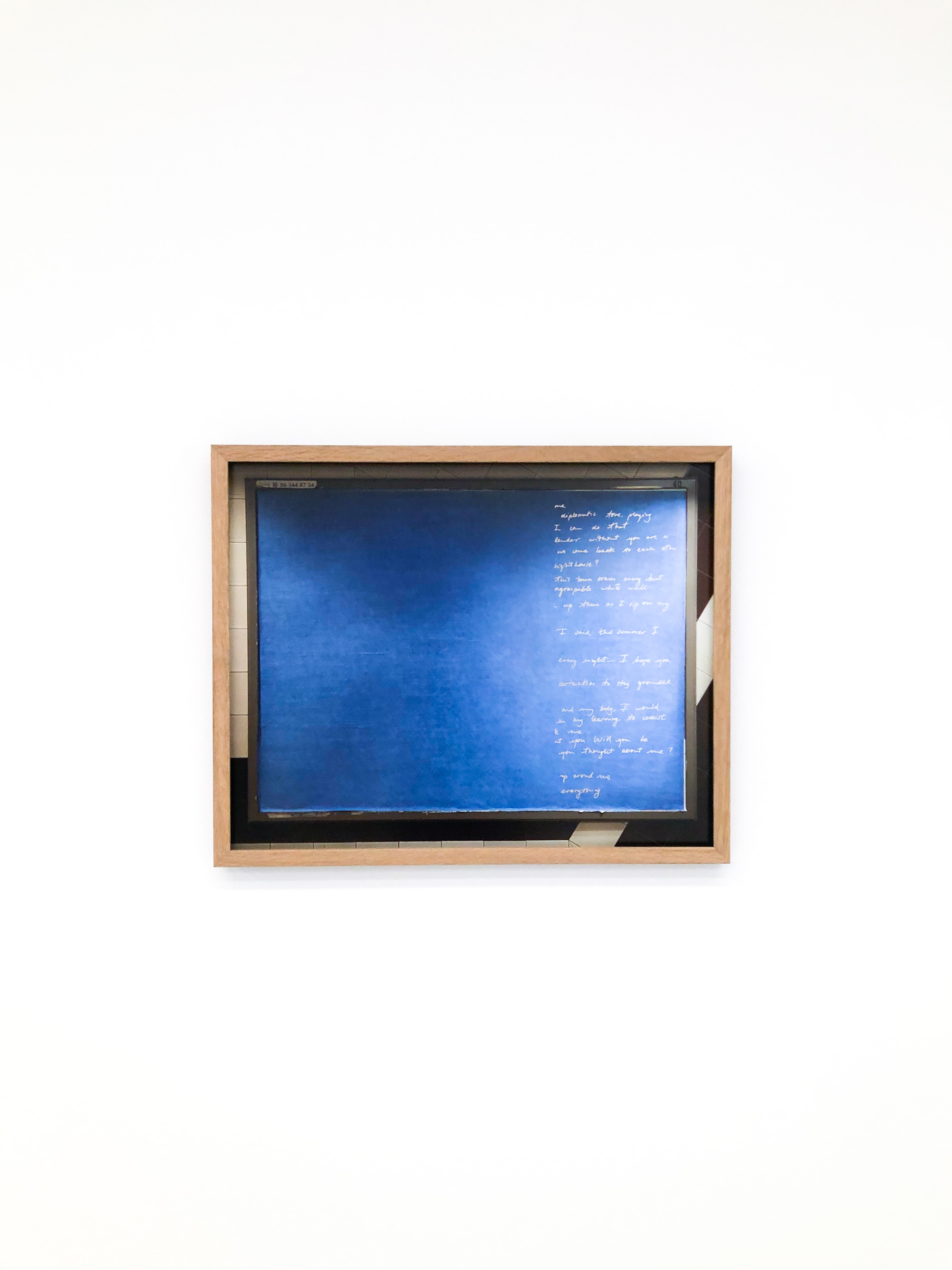 Bibliography:
Leary, M.R.
Emotional Responses to Interpersonal Rejection,
Dialogues Clin Neurosci. 2015 Dec; 17
Eisenberger NI., Lieberman MD., Williams KD.
Does rejection hurt? An fMRI study of social exclusion
.
Science 10 Oct 2003: Vol. 302, Issue 5643, pp. 290-292
Barthes, R.,
Fragments d'un discours amoureux
, 1977
Credits:
María Tinaut at
Galeria Rosa Santos
from Sept. 25th, to Nov. 13th, 2020 in Valencia, Spain
Photos: The Room Projects
F2 / ART AND MEDIA
Author - Alessandra Chiericato
Published: 8th Dec. 20
When it comes to rejection, it is hard not to draw on to the not-so-unique private collection of personal experiences. Whether raised in response to external agents (e.g. romantic, social or professional rejection) or in relation to a personal denial, rejection is an event that leads to experience a variety of emotions, which often culminate in the dramatic attempt to re-establish a hierarchy toward the rejected party.
In
Emotional Responses to Interpersonal Rejection
, Mark R. Leary, professor of psychology and neuroscience at Duke University, speaks about interpersonal rejections as one of the most hurtful and subsequent events in someone's life. By examining seven emotions that seem to arise when in potential jeopardy, Professor Leary discusses the evolutionary functions of rejection-related emotions and the role of adaptive behaviour in managing social acceptance. In Leary's words, hurt feelings, jealousy, loneliness, shame, guilt, social anxiety, and embarrassment occur in potential or actual rejection, but they also prompt to take action when relational problems arise. Why? Because being rejected physically hurts and nobody wants to feel the pain.
To this extent, when it comes to love and heartbreak, we can all agree with Professor Leary that the emotion that is most associated with low self-esteem is the so called "hurt feelings". Those famous 'diverging prospectives' are the first evidence for hurt feelings in a relationships.
It is like to be in Roland Barthes's fragment
Waiting: " […] I discern and indicate the other
'
s delay; […] I decide to 'take it badly', I release the anxiety of waiting".
From the point of view of the lover, Barthes describes the waiting as a moment encompassed by agony, fear of rejection and abandon. To wait for the loved one opens several inconsistent possibilities, and provokes anxiety as well as a sadistic desire of play the opposite game (even if the lover always loses at it).
Through the works of the exhibition
Sin título, y todavía verano
(Untitled, yet it's summer), visual artist
María Tinaut
speaks about the different stages of rejection in a love story. By drawing an invisible line that connects each work of art displayed in the space of
Galería Rosa Santos
downtown Valencia, María Tinaut is writing her very personal goodbye letter to the loved one.
It seems impossible not to empathise with the feelings she is softly expressing here. In fact, besides the story of her very personal breakup, the exhibition shows a familiar sense of rejection that everybody have experienced once.
Sin título, y todavía verano
is an open invitation to the ambiguity of love, especially when it comes to the threat of loss and rejection. From the very first work, visitors are encountering love and loss as two inseparable conditions. In
Untitled (The Chance),
María Tinaut place side by side two white big canvases as two A4 papers on a wall
.
On these rescaled papers, the artist claims "
There is no chance of love without the threat of loss
" then adding: "
There is no chance of love with the threat of loss
", meaning that the chances of love and loss are undeniably equal. The solidity of this statement is unfolded through the artworks displayed in the gallery basement, like anonymous characters of a play.
In
Wish Me Luck for the New Year,
María documents an illegal action in Valencia's subway when she installed across three empty blue billboards the fragments of a farewell letter. These fragments were located in consecutive stations, so that the reading of a full sentence was possible only by travelling through the three stations.
In
Cup (Two)
the artist seems to go back and forward to the impossibility of this love. Two ceramic cups sharing the same handle, witness a lonely condition. Yet, as a whole pointless object, the artwork is a metaphor of the impossibility of that love.
Finally,
Untitled (Blue 1)
is the ultimate effort to put together fragments of memories, as well as an attempt to "put our sh*ts back together". On a grey cemented surface, the artist tries to recompose the drawing printed on the blue tiles, without completely succeed in recomposing it.
Through the fragments of a never-sent letter, the awareness of the impossibility of a turning back, and the attempt to put what remains back together, María explores the different emotional responses described by Leary. And still, she is adding another important factor: the self-devotion to reach again '
Days of Clear Blue Skies
' (2019), like those of Felix Gonzalez-Torres.
This last piece — a 1:1 reproduction of an installation she made once again on empty billboards in Valencia — seems to be the final stage of this
mise en scène.
The feeling of suspension — and yet of awareness that weaves itself in and out of love and rejection experiences between distance, closeness and otherness — questions and constructs in the viewing a sense of possibility.
© The Room Projects