E5 / S1
Adrien's Studio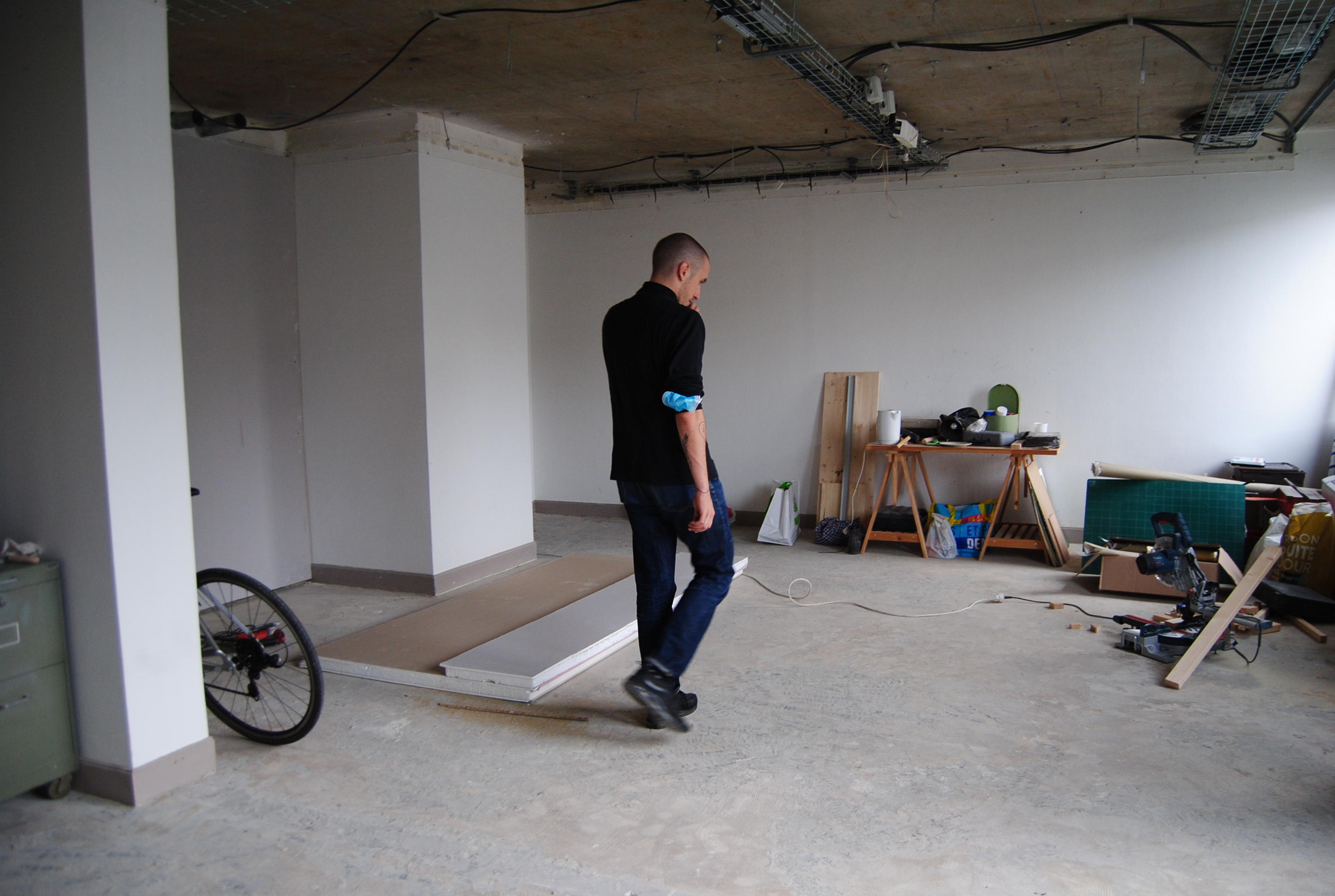 Square Meters
features the writer and visual artist
Adrien Van Melle
. Talking about an old mobile phone, about an orange chair stacked in a corner of his Parisian studio, to finish with the story behind a very cheap notebook, Adrien lets us peek into his creative mind. This episode has been recorded at his
atelier
located at
Cité Internationale des Arts
in Paris, France.
Adrien's passion for visual art and writing probably come from an initial interest in cinema studies. In fact, it is perhaps from movies that his personal use of fiction and installation art come from, leading Adrien to explore the boundaries of a pure narrative without any character's physical description.
Adrien develops his installations starting from some written fragments of a story that will never be entirely told. Like ghosts, the imaginary characters of Gabriel Mayer and Jules Wouters inhabit the rooms of an unknown apartment. Designed and constructed by Adrien, these spaces can be seen as three dimensional images between the pages of an unfinished tale.
For him, everything starts from a simple $1 notebook, in which a fragment of a conversation or a short story creates suggestions for a possible installation. Alongside second-hand ordinary objects, Adrien's texts work like silent-film subtitles and guide the visitors in discovering what this story might be about.
Adrien Van Melle is represented by the Florence Loewy Gallery in Paris. Since 2015 he is associate director and co-founder of
Éditions Extensibles
and, since 2017, of the exhibition space AU LIEU.
Credits /
Curated by Alessandra Chiericato
Assistant: Camilla Magnani
Recorded: July 2020
Published: September 2020
Music: Roberto Farina
Editing: Alessandra Chiericato
Photo Credits: The Room Projects