Season 2
*In English*



In the second season of Square Meters, Alessandra takes listeners on a tour of the studios of some of the world's contemporary artists in France. From a description of their current workplace to the identification of a potential location, the podcast offers a unique perspective on the creative studio.
Crédits /
Produit par Alessandra Chiericato
Assistante de production : Camilla Magnani
Copyright : The Room Projects 2020
Musique : Roberto Farina
Montage : Alessandra Chiericato
---
S2-E1
Thomas Sauvin
g
Square Meters begins its second season by welcoming listeners to the studio of Thomas Sauvin, author of the Beijing Silvermine project. Since 2009, French collector and artist Thomas Sauvin has been collecting discarded negatives destined for destruction from a recycling factory on the outskirts of Beijing. His Beijing Silvermine archive, one of the largest archival projects in China, now includes more than 850,000 anonymous photographs from 1985 to 2005, reconstructing much of the history of popular analogue photography in the country.
---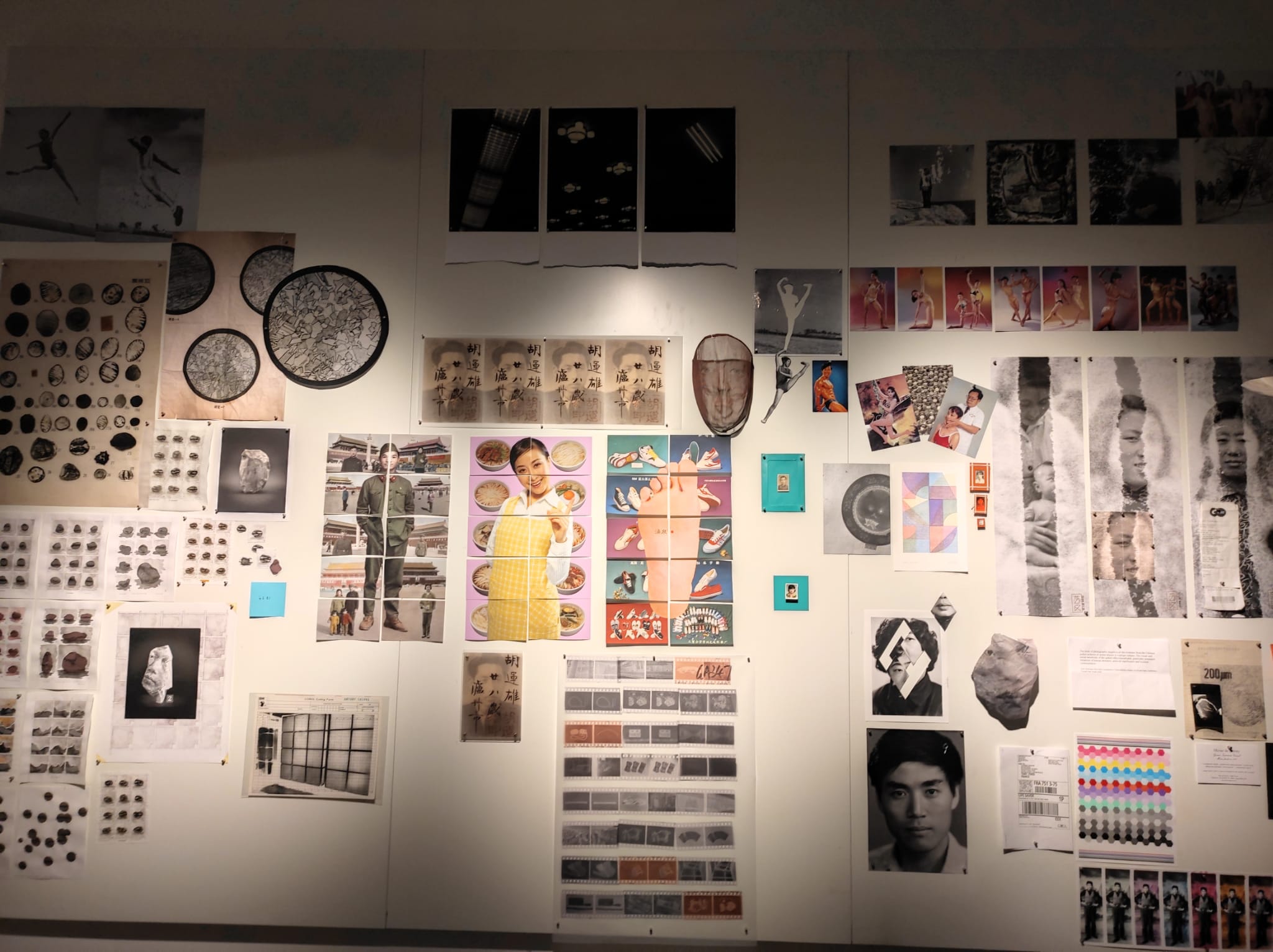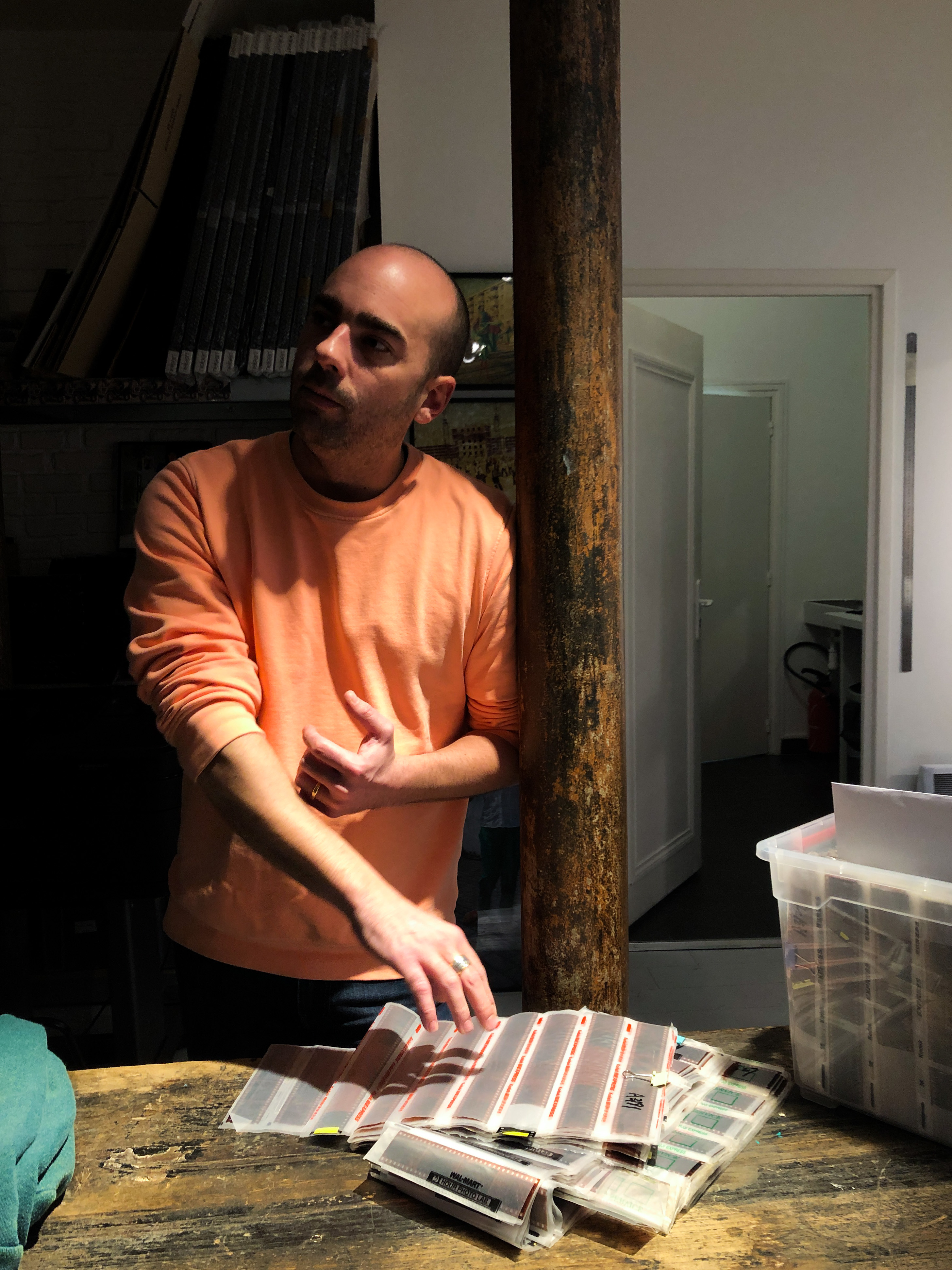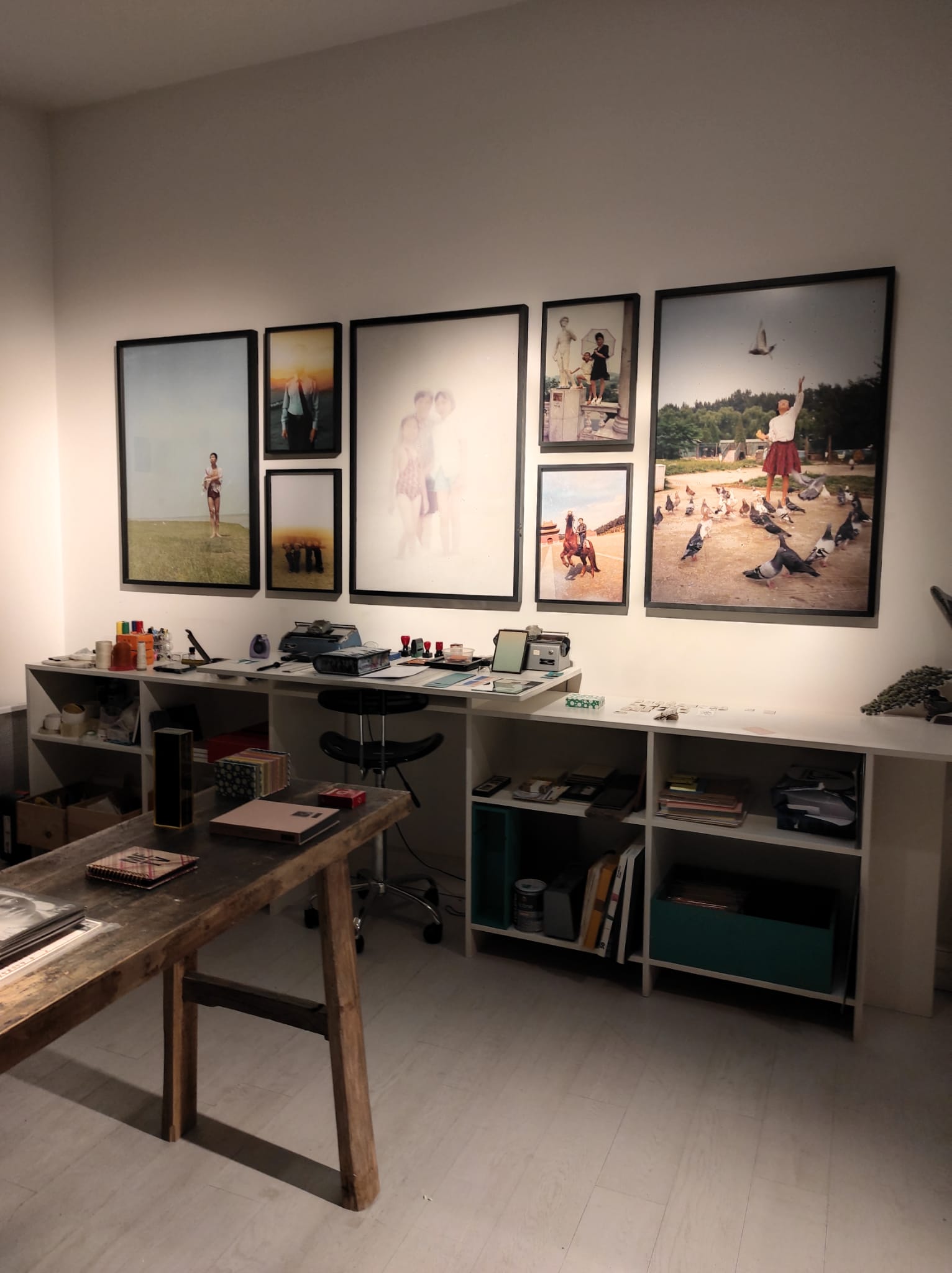 ---
S2-E2
Silvia Costa
Italian director and performer from Treviso (Italy), Silvia Costa proposes a visual and poetic theatre nourished by a profound reflection on images. Alternating between the roles of author, director, performer and set designer, this protean artist crosses different aesthetic fields in a personal exploration of theatre. Her creations are regularly presented at major Italian and international festivals.
---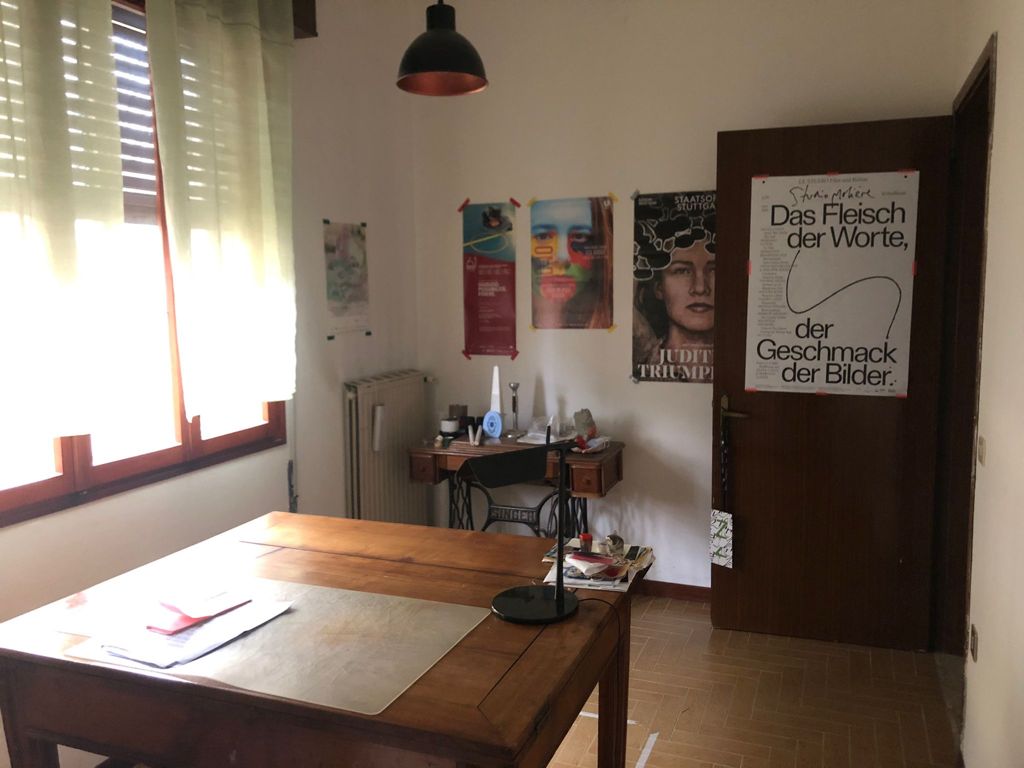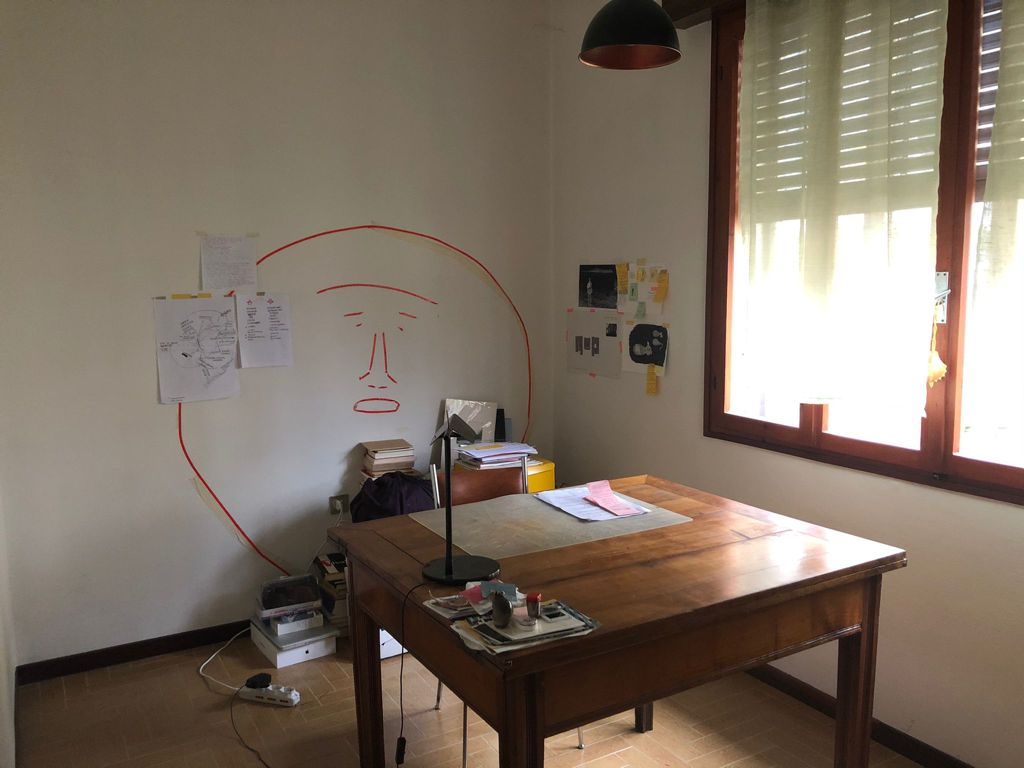 ---
S2-E3
LaTurbo Avedon
Square Meters presents LaTurbo Avedon, avatar and artist, working solely from the Internet. Over the past ten years, LaTurbo has explored the growing relationship between Internet users and virtual environments. LaTurbo creates this body of work using the simulation tools of the moment. The work focuses on the societal adoption of technology, as people and as users - the art and the artist, all living in this moment of synthesis. Laturbo is the curator and designer of Panther Modern, a rostered exhibition space that encourages artists to create specific installations for the internet.
---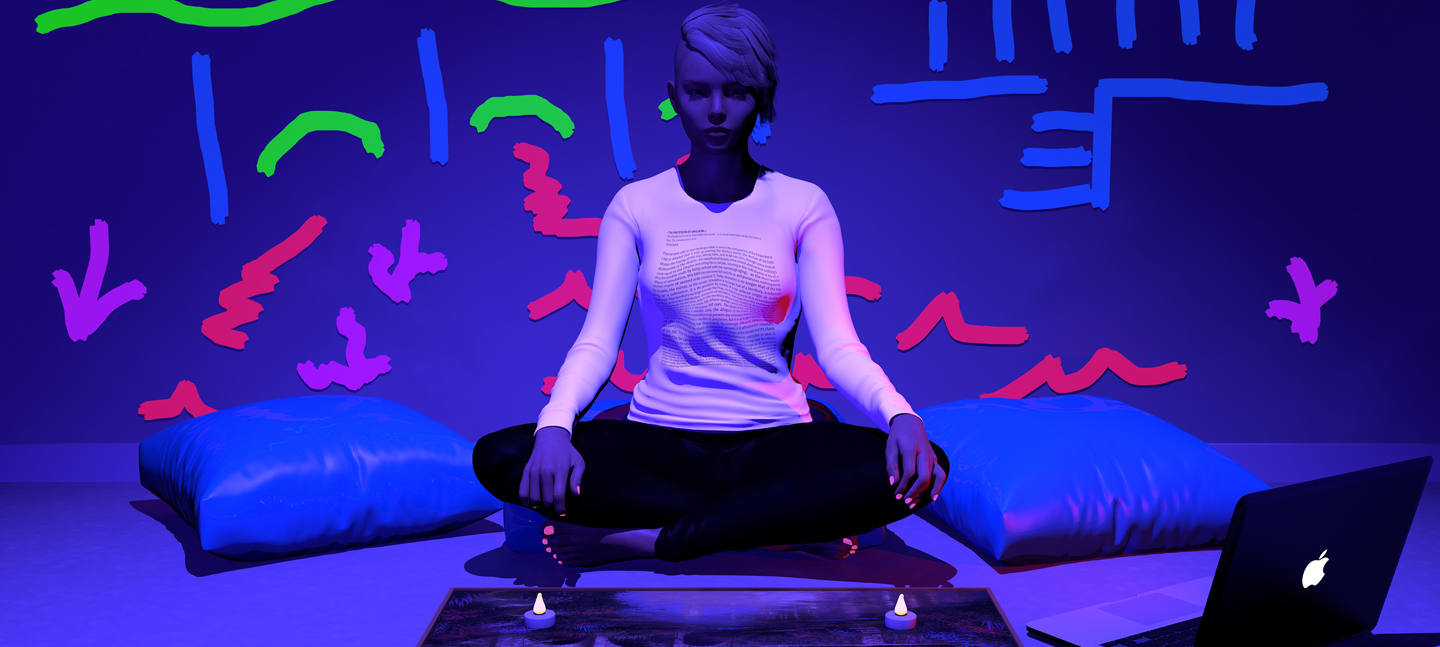 ---
S2-E4
Nelson Pernisco
Square Meters presents Nelson Pernisco, visual artist and founder of Le Wonder, a space managed by artists in Clichy (France). Nelson Pernisco's work is like the third places he invests, a space of free indiscipline where critical reflection motivates the production of new utopias. He is the founder of Le Wonder, a free, independent and experimental artists' space. This space offers young artists a low-cost workspace and a pool of shared machines, near Paris, for large-scale transdisciplinary projects.

---
---
S2-E5
Nicola Lo Calzo
Square Meters presents Nicola Lo Calzo, photographer, queer artist and PhD researcher from Italy. Nicola lives and works in Paris where he teaches photography at the École nationale supérieure d'arts Paris-Cergy (ENSAPC). Trained as a heritage curator at the Polytechnic University of Turin, he turned to photography in 2008. His photographic practice and research are attentive to questions of heritage, coloniality and identity.
---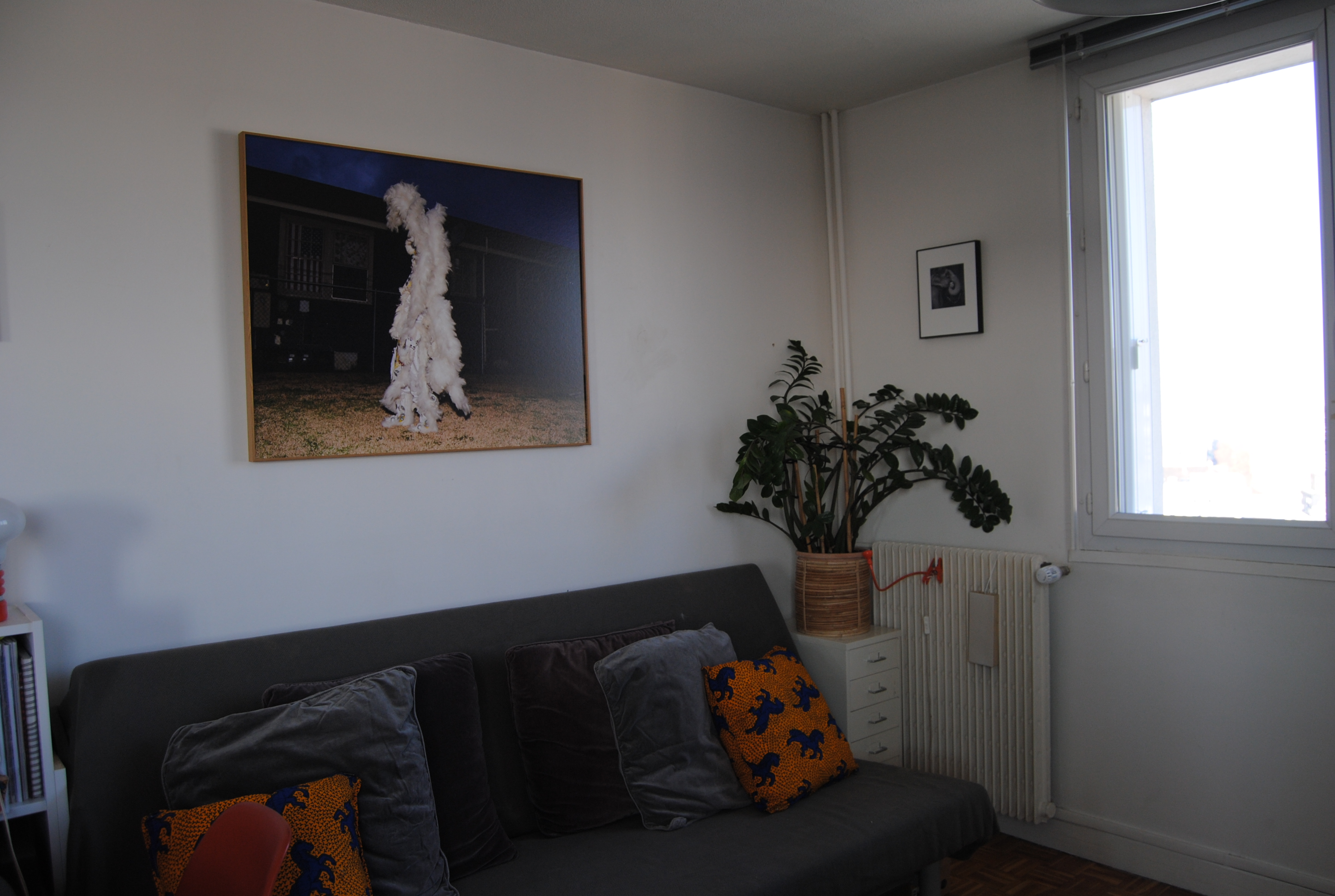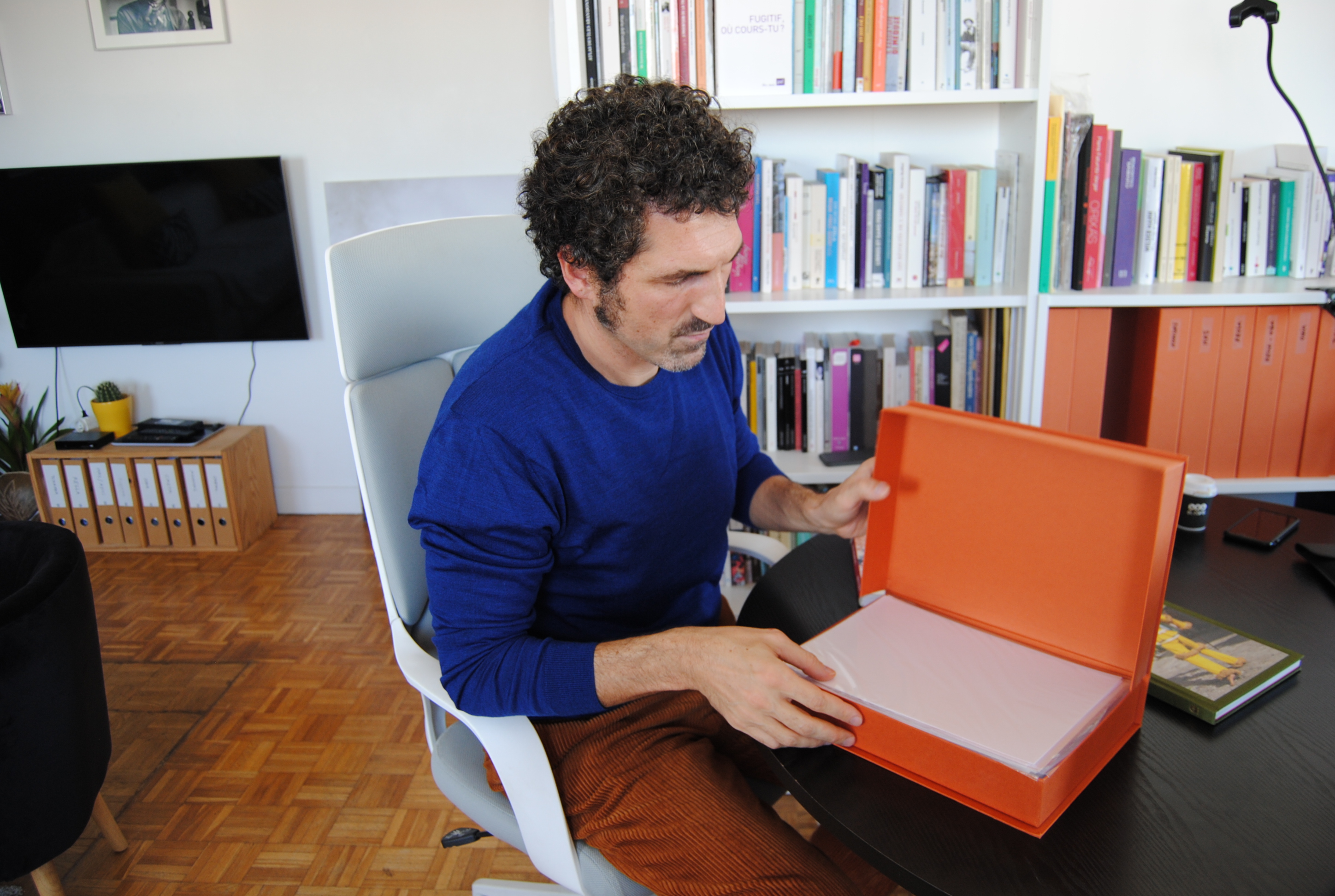 ---
S2-E6
Hannah Archambault
Square Meters presents Hannah Archambault, visual and sound artist from Paris. Hannah Archambault was born in 1996 in the suburbs of Paris to a Polish mother and a French father. She studied photography at Gobelins before joining the Royal College of Art in London where she explored sound art. Speaking about her workplace, Hannah Archambault says: "Sound is living in space".
---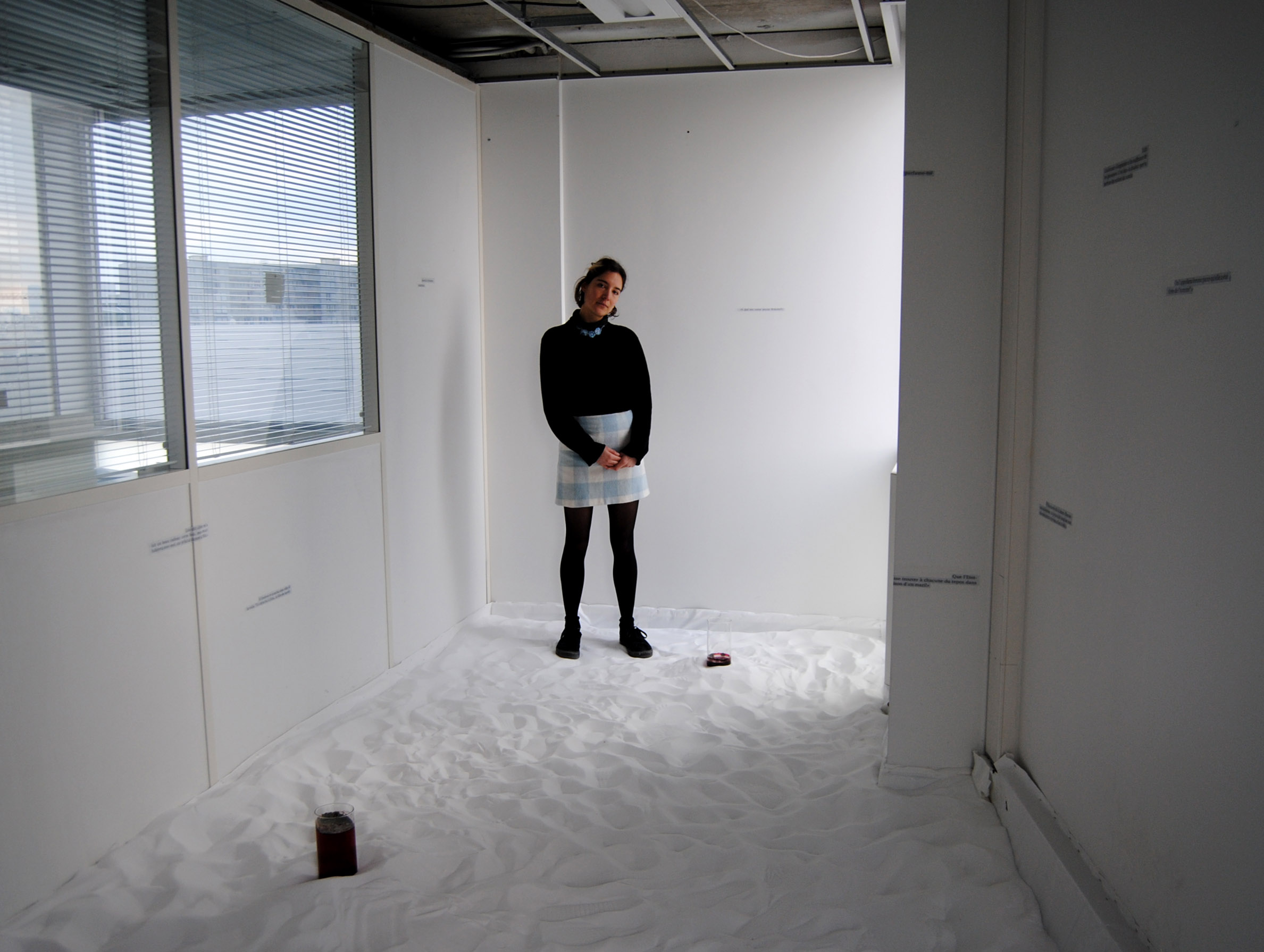 ---
S2-E7
Arash Hanaei
Square Meters presents Arash Hanaei, visual and sound artist from Tehran. Arash Hanaei lives and works between Paris and Tehran. After studying photography at the Azad University in Tehran, which gave him knowledge of the role of photography during the Iran-Iraq war, he developed a practice combining mediums and techniques. Speaking about his place of work Arash Hanaei says "A suburb is an empty space for new ideas".

---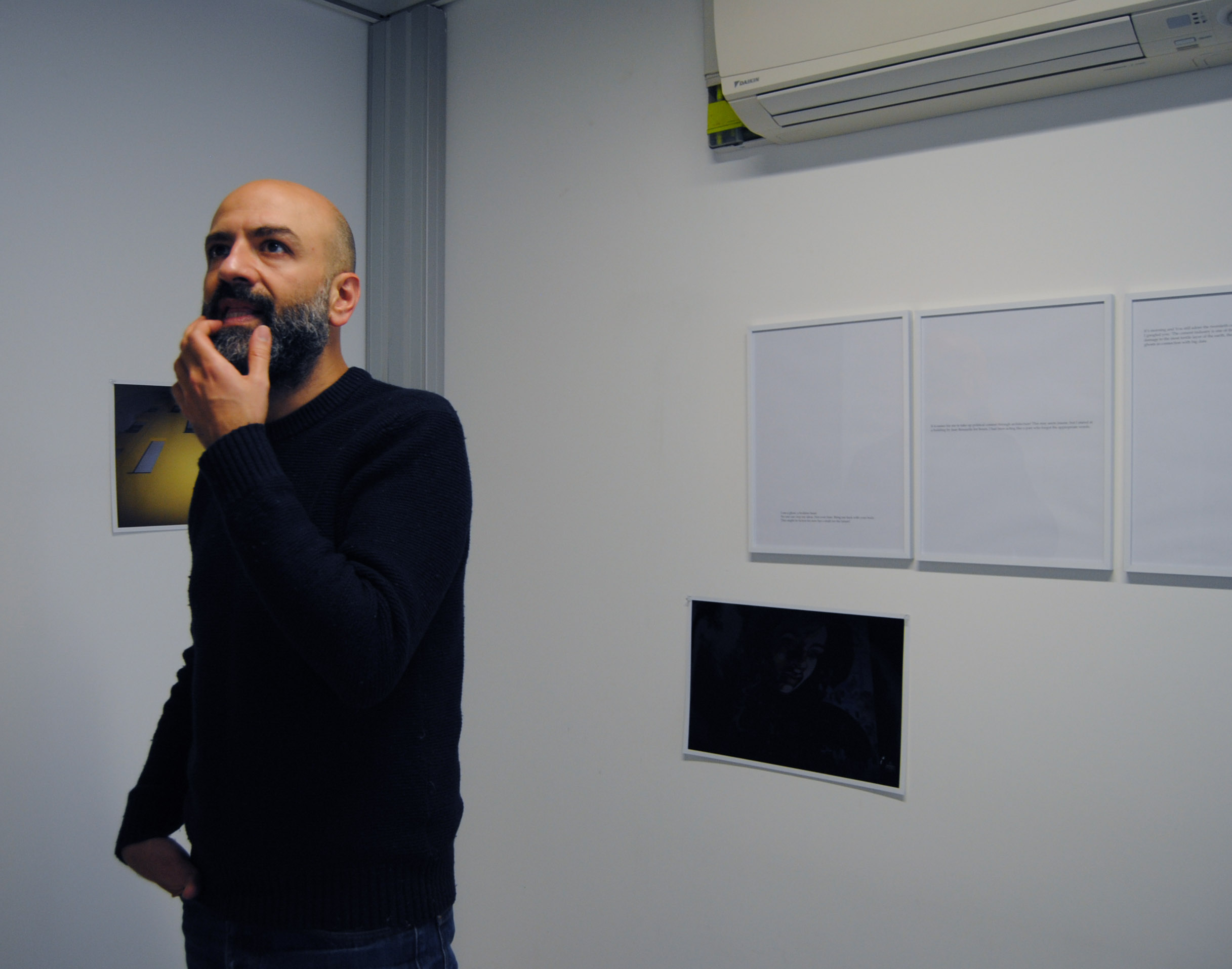 ---
S2-E8
Antoine Renard
Square Meters presents the French visual artist Antoine Renard. Antoine Renard is a French visual artist living and working between Lourdes and Berlin, Germany. He mainly works in sculpture, drawing and installation, his visual language develops around issues related to adolescence, the body, intoxication and transformation. Speaking about his workplace Antoine Renard says "I want my studio to be a laboratory".

---
---
S2-E9
Laura Dondoli

Square Meters presents the Italian performer, actress and costume designer Laura Dondoli. Laura studied fashion design in Florence. Since 2008 she has been designing and creating costumes for theatre and performing arts. She currently works as a freelance designer in Italy and abroad. About her studio, she explains that "creation is a solitary place [...] a silent and quiet space".
---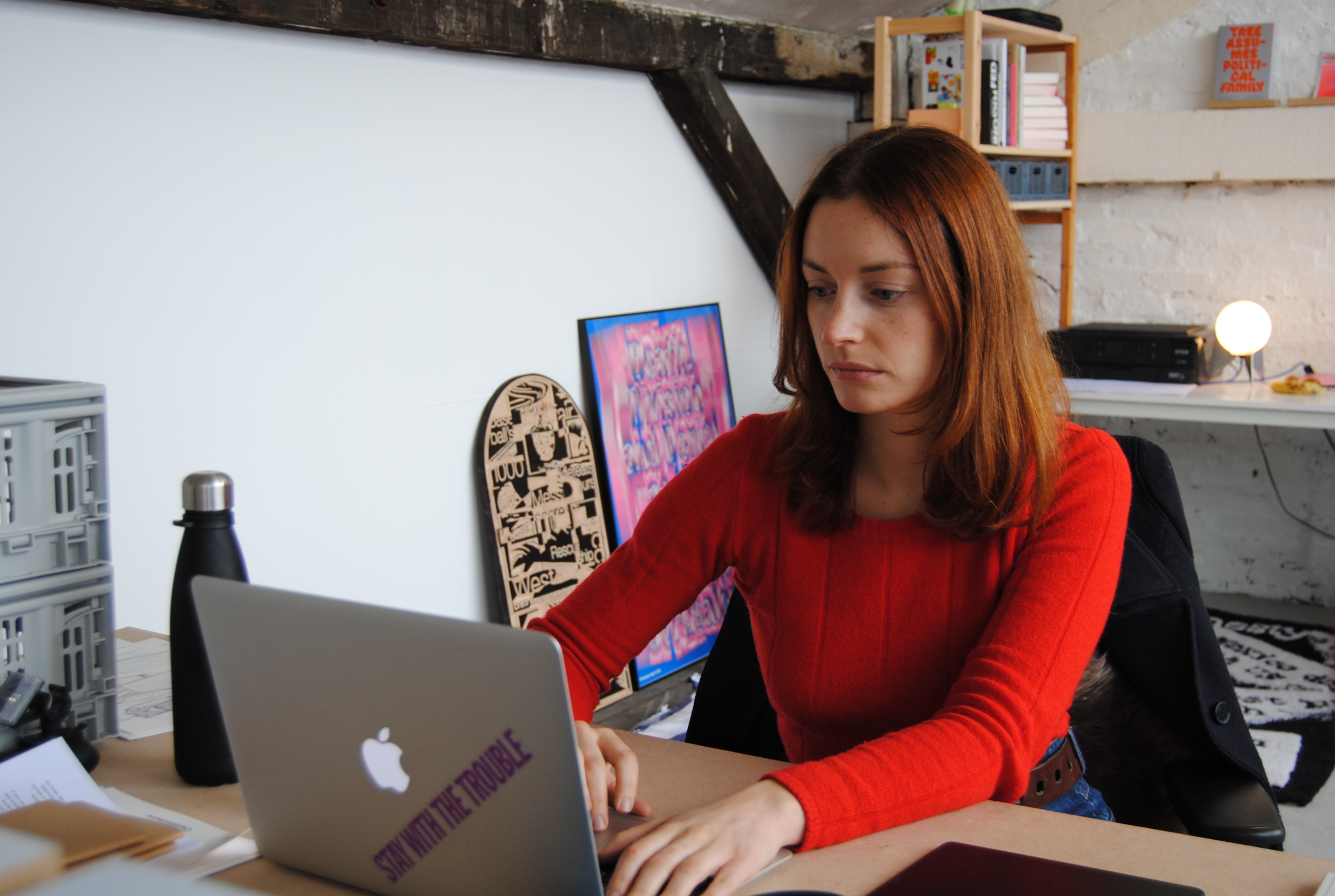 ---
S2-E10
Antoine Donzeaud
Square Meters presents visual artist and curator Antoine Donzeaud. Born in 1985 in Vitry-sur-Seine, he is a visual artist based in Paris, France. His practice explores the social and physical structures of contemporary society in relation to architecture and space, identity and community. About his workplace, Antoine Donzeaud says: "It is a balance between mental and physical space".
---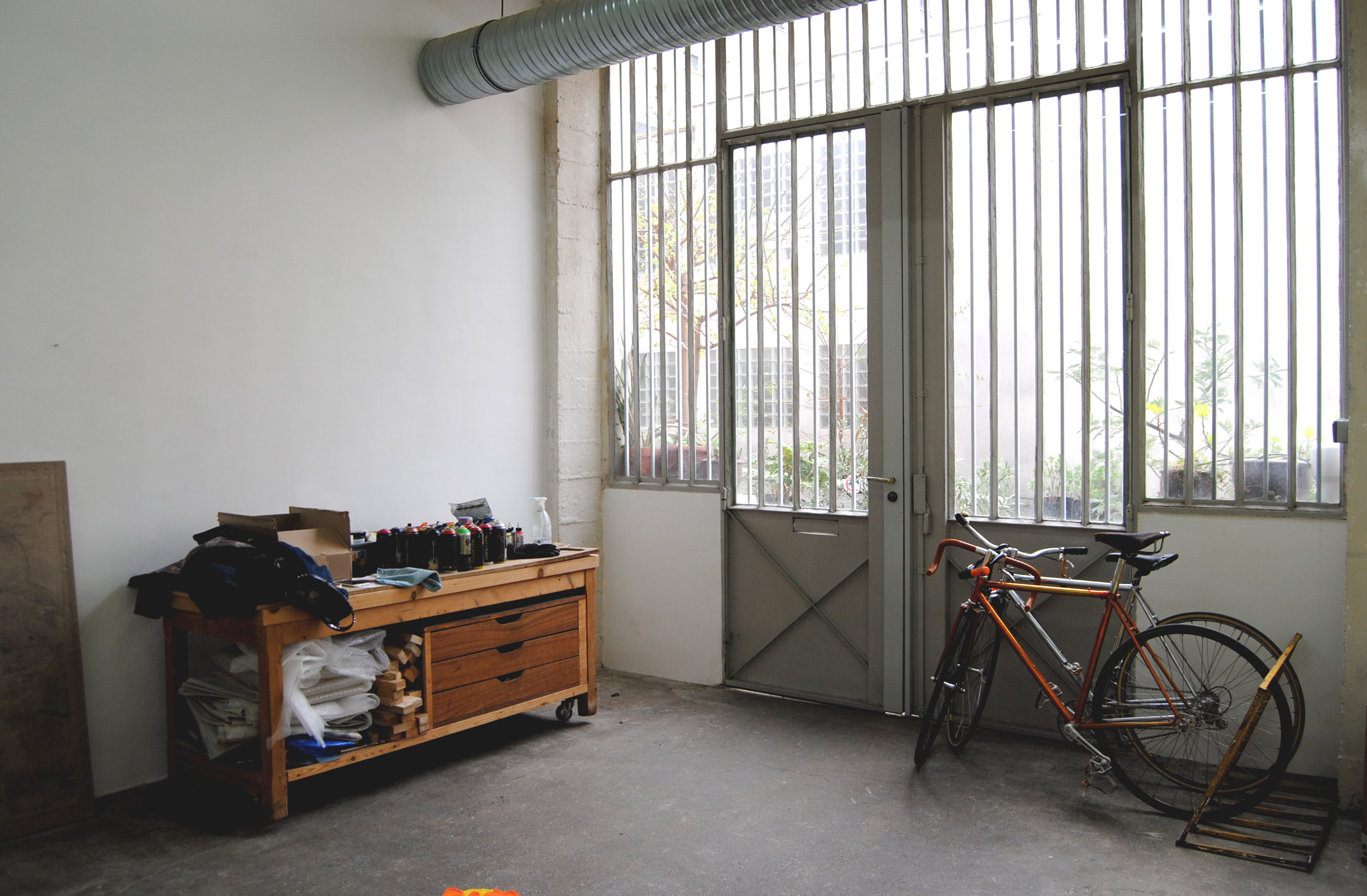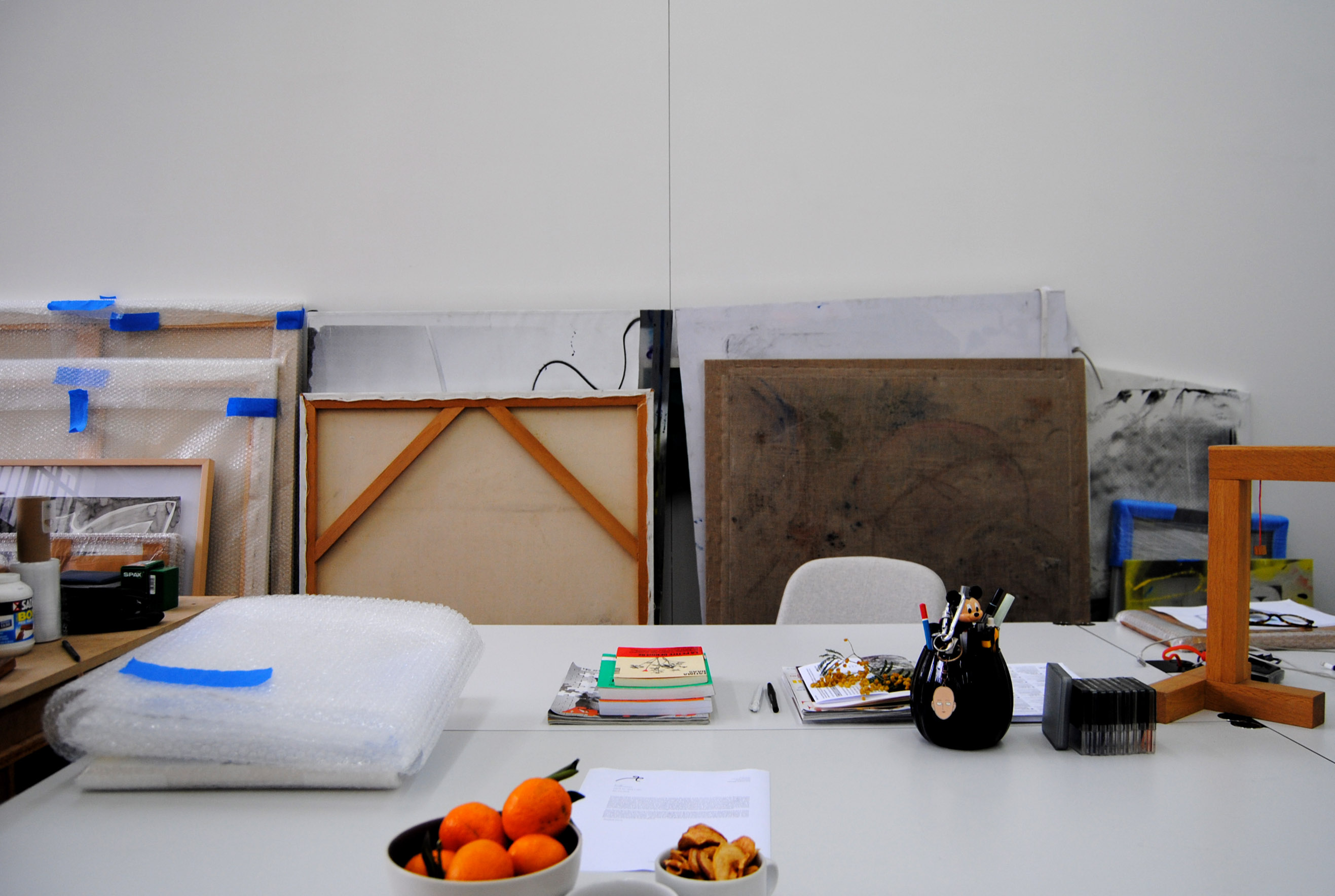 ---
S2-E11
Elsa Brès
Square Meters presents the director Elsa Brès. Born in 1985, she is a graduate of the Fresnoy studio national des arts contemporains (2017) and of the Ecole Nationale Supérieure d'Architecture de Paris-Belleville (2012) where she taught architectural and landscape theory. Her films and installations focus on forces of resistance in contemporary landscapes. About her workplace, Elsa Brès says: "All the collaborative aspects of my work design different spaces".
---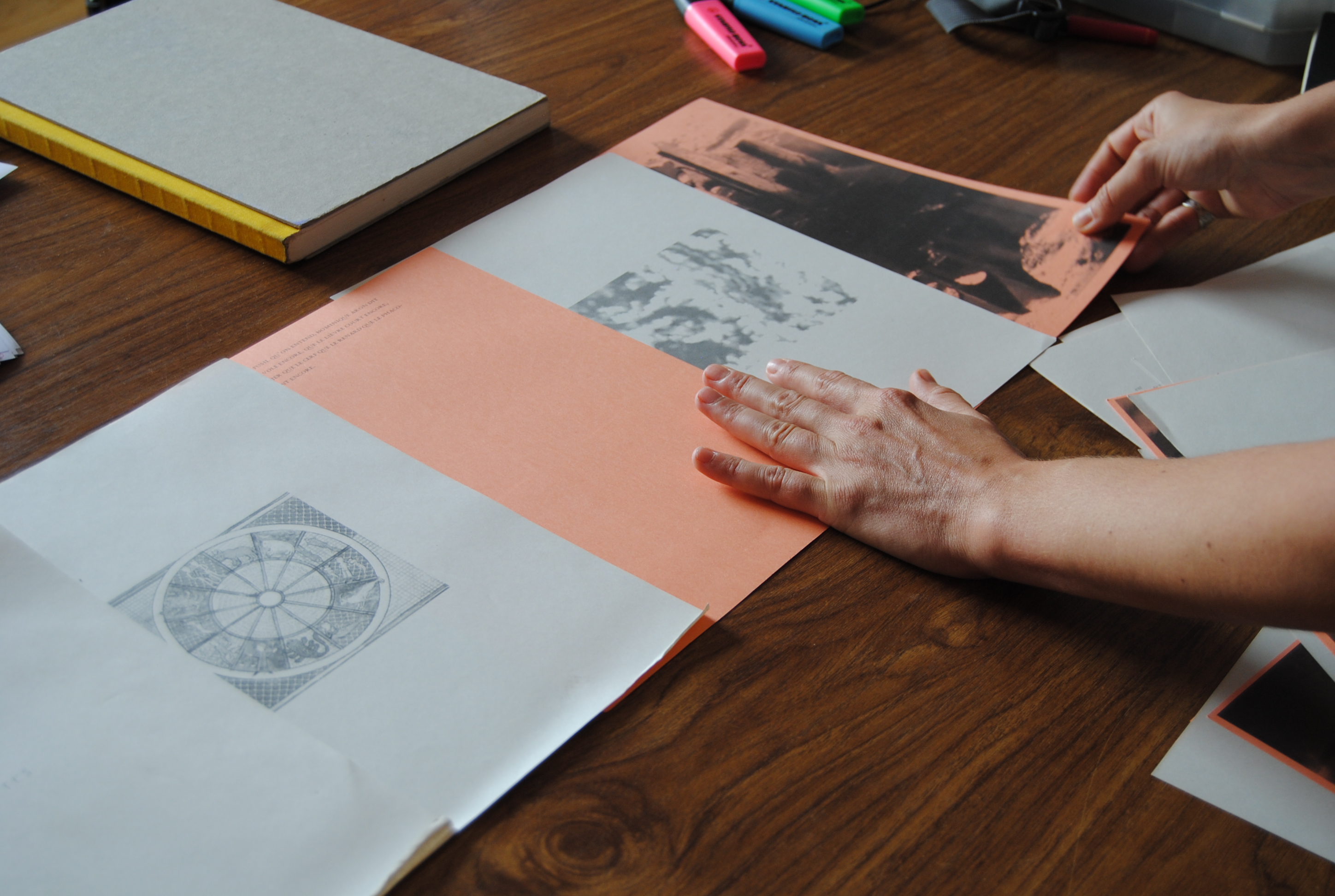 ---
S2-E12
François Bianco

Square Meters presents the artist François Bianco.

"Since his first steps at the École nationale supérieure des beaux-arts de Paris in Emmanuel Saunier's studio, François Bianco has been composing assemblages that bring together different materials. Whether it be stone, cement, metal, sounds or images, he always maintains a poetic relationship with them, and always practices suggestion rather than affirmation. The notion of the fragment is omnipresent in his work." 1 About his workplace, François Bianco says: "I always think about how to build a kind of landscape.

1 Texte by Anaël Pigeat


---